Making a Difference (Our 2018/2019 Beneficiaries)




The Ark Christian School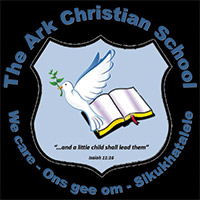 The Ark Christian School is the educational ministry of The Ark City of Refuge and started life in 1993 when they were registered with the WCED. The school encapsulates the holistic development of the child in a Christian environment and was established from a need to educate the children of addicts undergoing rehabilitation, the destitute and homeless of The Ark City of Refuge. They started as an informal school under a tree at
the former premises of the Ministry in Westlake. Today they cater for the children of The Ark, refugees, orphans and the poorest of the poor from communities from surrounding areas such as Mfuleni, Khayelitsha and Langa. They also offer weekly sport and cultural programmes.
D4D was invited to visit The Ark and was accompanied on a tour of the entire school. We were astounded by everything the school offers, as well as the discipline and general behaviour of the learners. The Ark is indeed making an enormous impact in their community and D4D unanimously agreed to support them. D4D donated R5,000 which they used to buy new textbooks for the school. D4D was again invited to a ceremony where the textbooks were handed to some of the learners.
Little Angels Home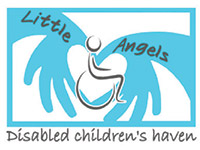 This nonprofit organisation provides a residential home as well as specialised care to cerebral palsy children and youths. These children are so severely and profoundly disabled that there is no hope that they could ever care for themselves. They are too disabled for full-time home care. Most are from previously disadvantaged backgrounds and many were removed through social services, due to abuse and neglect. They focus on enabling each child to reach their best potential through individualised care programmes, occupational therapy programmes, nutritional support and great love. The home provides all the children with a secure base. The first donation from D4D to Little Angels was made in March 2016, after they approached D4D for support. Shortly afterwards, it was decided to host a run event and from there the Gratitude Run originated. Little Angels and D4D hosted the first Gratitude Run in October 2016. A total amount of R228,500 was raised and the funds were equally divided between D4D and Little Angels.
In October 2018, the 2nd Gratitude Run was hosted by Distance For Difference and after the successful completion of the event, a sponsorship of R25,000 was donated to Little Angels Home. They were deeply grateful for once again making a huge difference to Little Angels! Their angels will always be close to our heart.
HELP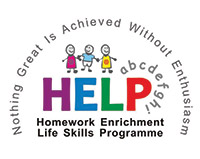 HELP was born through the realisation that there are so many children in South Africa who are illiterate. HELP assists the children of Heathfield Primary and Thomas Wildschutt Senior Primary School with their homework as a priority. When they do not have homework, HELP gives them fun exercises in English and Maths. HELP also offers art, sport and games to keep the children interested and focused.
In 2017 they identified the need for a qualified teacher who could assist with the preparation of lessons and giving more challenging work to the children.
Distance for Difference agreed to a monthly sponsorship of R4,000 for a twelve month period. Although this was an enormous blessing to them, they still needed more funding in order to appoint a new teacher. It was then when a local engineering company, Pragma, who are leaders in the industry of asset management, sponsored R48,000 towards the HELP programme, which led to the appointment of a new teacher. This appointment has brought new input, drive, enthusiasm and expertise to the HELP programme and this makes D4D's heart smile!
Amina's House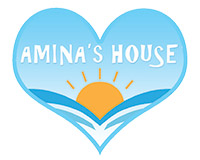 Amina du Toit started this day-care facility in January 2016, in a small shack in Franschhoek. She was confronted daily with the unfavourable conditions the children in her community, were living under. She knew she had to do something to improve the lives of the vulnerable children in her surrounding area. This is how the idea of a day-care facility was born. Their biggest need back then, was a proper classroom and ablution facilities, because her Wendy house was falling apart. The state of their classroom at that time, made it impossible to register the school as a day-care centre with the Department of Social Development. She knew that she needed to improve the facilities to successfully register the school, which should enable her to apply for government funding and also increase the number of children being looked after.
D4D and the Stellenbosch Municipality teamed up and they decided to raise funds in order to erect a new classroom. Between them a total amount of R50,500 was raised, which was used to build a new structure, which was added on to her Wendy house. These improvements made it possible for Amina to take in more children. Since then, the school has grown and Amina is now caring for ten children on a daily basis, providing them with their basic needs, but mostly importantly, she provides them with a roof over their heads.
Tzadokah Foster Home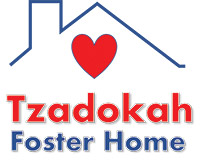 D4D's involvement with foster homes, started out in 2005 with Tzadokah Foster Home. Tina Barthus has been in charge of the foster home since 2009, and we are truly blessed and thankful to have her as foster mom. There are currently 5 children under her care in the house (ages range from 5 to 18). This in itself creates problems within the house, as each age group brings their own challenges. Despite all the obstacles in their way, the children absolutely adore her and love her as if she was their biological mom.
D4D currently supports them with an amount of R10,000 per month. This sponsorship is used for educational purposes only and also to provide them with school supplies.
Esther van Zyl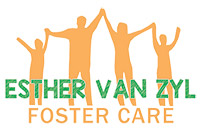 Esther van Zyl is a foster mother and her house is registered as a place of safety. She currently cares for two children, aged 8 and 3. For these two children, Esther is the only mother they have ever known. The eldest child suffers from separation anxiety, which is a direct cause of his early childhood years. He was found in a shack in Langa. The youngest child is a pure bundle of joy and thrives on all the attention she gets from Esther and her big "brother". She was only one day old, when Esther was contacted by the police to inform her that they found a new-born baby in a park close to her home, and they needed a place of safety for her. As the saying goes, the rest is history! She has been with Esther ever since.
D4D currently supports Esther with a monthly donation of R4,000. This donation ensures that she can provide them with a healthy meal every day and also meet their school needs, such as stationary, school uniform, medicine, etc.
Kingdom Kids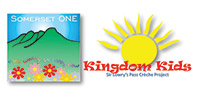 D4D has been involved with Kingdom Kids Crèche in Sir Lowry's Pass, since 2016. Kingdom Kids started with two children in 2009 and have since grown to 80 children. They care for babies from 1 month old up to 5 years old (Grade RR).
The school relies entirely on donations, as some parents do not fulfil their school fees obligations. The teachers work on a voluntary basis, with no income most of the time.
D4D assisted the school with an application to receive disposable/waste food from a local chain store. Kingdom Kids was selected as one of their beneficiaries for the waste food and this has been a huge blessing to them ever since. They can now collect waste food, three times of week, from the store and re-use the food that is still edible, to cook healthy meals for the learners from Kingdom Kids.
D4D supported this project, by donating R1,000 towards the transport cost to collect the waste food from the store.
Hagar's Choice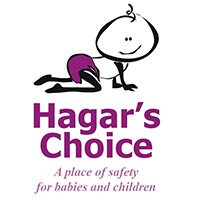 Hagar's Choice stepped up to provide a service to their community by starting a place of safety in 2014. This safe house, was established from a great need for a place of safety, foster parents and care for babies who are awaiting adoption. Hagar's Choice is a family-run safe house. This family considers the babies they look after (mostly 0-6-months) to be part of their family and they believe they should be treated as such.
In March 2018, D4D donated R10,000 towards Hagar's Choice, to assist them with the general operational costs of the house. The donation was used for the purchase of milk formula and nappies for the baby room.
D4D was approached by a young gentleman who loves to spent hours on his bike, but at the same time wants to make a difference in the lives of children. He crossed paths with Hagar's Choice once before and decided to raise funds for them through his participation in the XTERRA Lite triathlon. D4D assisted him with a sponsorship page which he used to request sponsorships from friends and family. On 25 February 2018 he successfully completed the race (400 m swim, 14 km cycle and a 6.55 km trail run). He raised a total of R5,500 which was donated to Hagar's Choice. We need more of these young men to make a significant difference in our world!
Sylvia's House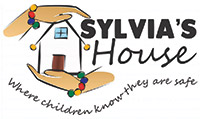 Sylvia Frank's Foster Care Home has been a safe haven for many abandoned and abused children of all ages throughout the last 19 years. D4D is proud to be associated with them for the last 10 years.
Many young people have been with them for either long or short periods of time, while their parents are rehabilitated or while new adoptive parents are found. While around 80 children have been in their care, most have moved on to new families once they have healed. As well as being a safety parent, Sylvia is also raising 9 children who are placed with her permanently. Two are adopted and 6 are in legal foster care.
Four of the children were abandoned at birth and the other 3 children were removed from abusive situations. The house is also providing therapy, a place to call home and support to a teen in need. Her main aim is to provide a family environment with the same moral, educational, emotional and physical stability and opportunities that every other child is blessed with. She is passionate about uplifting these children in her care to their full God given potential so that they can grow confidently into their fullest self and be contributing members of society as adults.
Her dream is not to just clothe and feed the children, but to love them and encourage every chance that they get to grow and achieve. D4D currently supports Sylvia Frank's Home with an amount of R10,000 per month.
Connoway Medical Care and Research Trust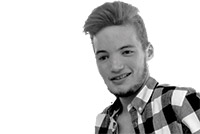 This Non-Profit organisation was established to raise funds for Sean Michael Connoway, a teenager who was diagnosed with a very rare bone disease, called sclerosteosis. He is currently one of only 33 patients in South Africa. His chromosomes lack a protein, sclerostin. This protein controls bone growth, with the result that bones (mostly in his skull), continue growing.
Michael has had 15 operations so far in his life. He has lost all hearing in both ears and the damage is permanent, but he is able to hear with a hearing aid. During 2018 he was struggling to hear and struggling to manage at school. He urgently required a hearing aid for the left ear (he already had one for the right ear). The quotation received for a hearing aid compatible with the existing hearing aid, amounted to R12,000. D4D was approached by a friend of Michael's parents and requested support from D4D. The board decided to bless Michael with a hearing aid and donated the amount that was needed.
365 Ubuntu Climbs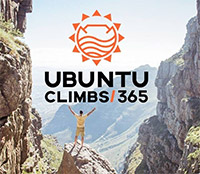 D4D's founder, Stéphan Pieterse, decided to support the 365 Ubuntu Climbs project. This project was the brainwave of his friend, Andrew Patterson (39), a Sea Point resident who completed his goal of climbing Table Mountain every day of 2018 to raise funds for three non-profit organisations: Habitat for Humanity, One Heart for Kids and The Sunflower Fund. Hoping to inspire his fellow South Africans to strive to make a difference, Andrew tirelessly took to the trails 365 days in a row through wind, rain, cold and scorching sun with his cause in mind and his determination never faltering. On New Year's Eve, he took his final step in the yearlong journey totalling 964 hours and 2 429 km, including 262 km of vertical climbing, equal to 71 Mount Everest climbs. Throughout the year, Andrew was accompanied by 738 different climbers from around South Africa and abroad who took to the mountains with him in support of his cause. Stéphan Pieterse joined him on two occasions during his year long journey. In total, over R359,583 was raised, with the 365 Ubuntu Climbs initiative, with contributions from 452 donors.
Stéphan started his own campaign in support of the 365 Ubuntu Climbs project. His mission, since 2015 was to run 5 km's daily, for a consecutive period of 1,000 days. In April 2018 he already completed 900 consecutive daily distances of 5 km. He wanted to make the last 100 days count. He started his campaign and asked friends, family and colleagues to sponsor him for the remaining 100 runs towards his target of 1,000. He decided to donate 50 % of his sponsorships towards the Ubuntu Climbs Initiative and the other 50 % towards beneficiaries supported by D4D. He raised a total of R60,000 through his campaign. In the end he donated R10,000 respectively to the three Ubuntu Climbs beneficiaries. The balance was donated to D4D.
Patch Helderberg Child Abuse Centre